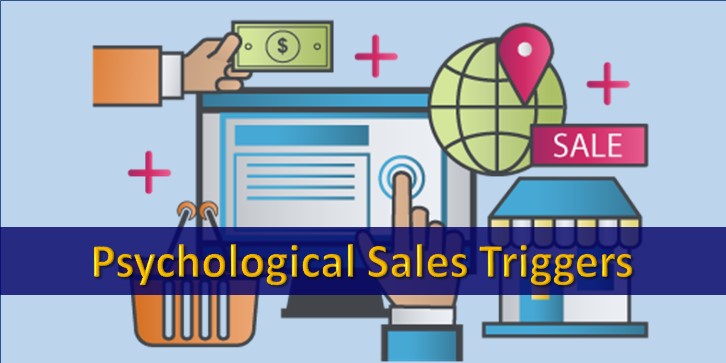 The Psychology of Reciprocity
Reciprocity works like this: if you give your prospects something valuable, they'll feel obligated to give you something in return. This "something" might be a referral, a sale, an email address, or something else of value to you.
The reason this works is because we tend to become psychologically uncomfortable when we feel like we owe someone something.
Top Tip: This doesn't always work on everyone. Some people have an entitlement mentality, and you could deliver valuable stuff to their door all day long. And yet they'd have no feeling whatsoever that they owe you anything.
On the flip side, you can't be a conditional giver. In other words, you can't give with the expectation of receiving something back. So give freely and don't worry about whether others are giving you anything in return. Help your prospects, even if you aren't rewarded for it. If nothing else, this will give you a great reputation in your niche (which, in turn, will boost sales).
Let me give you a real-life example…
Let's imagine you call up a couple friends and invite them out to dinner tonight. You take them to a really nice restaurant, and everyone enjoys appetizers, a nice meal, and even dessert. When the bill comes, you snatch it off the table and insist on paying. Your friends argue a bit – after all, this was a very nice meal – but eventually they relent and then graciously thank you for the meal.
So what happens next?
If you guessed that your friends are going to take you out for dinner some night, you're absolutely right. If they didn't, they'd start to feel psychologically uneasy. Their unease would grow if you did something else nice for them in the meantime, like bought them a cup of coffee or took them out to the movies. The only way they can get rid of their psychological discomfort is by returning the favour.
Listen, your prospects are the same way. If you do nice things for them, they'll feel a compulsion to return the favour.
So how do you work this into your marketing?
The easiest way to do this is by offering a free lead magnet product, and then sending good content to your mailing list. You can also share good content on your blog and social media platforms. These simple steps will trip the reciprocity trigger.
Take note though… The key to making this work is to remind people of the trigger when you ask them for a favour.
For Example: "Since I've given you this free video, I'd like you to do a favor for me – click this link to tell your friends about the video. They're sure to love it just as much as you!
See how that works? You remind people what you've given them, and then you ask for what you want. It's an "I'll scratch your back if you scratch mine" sort of concept. And yes, it works like crazy at boosting response rates.
Next time we'll look at the psychology of handling objections…