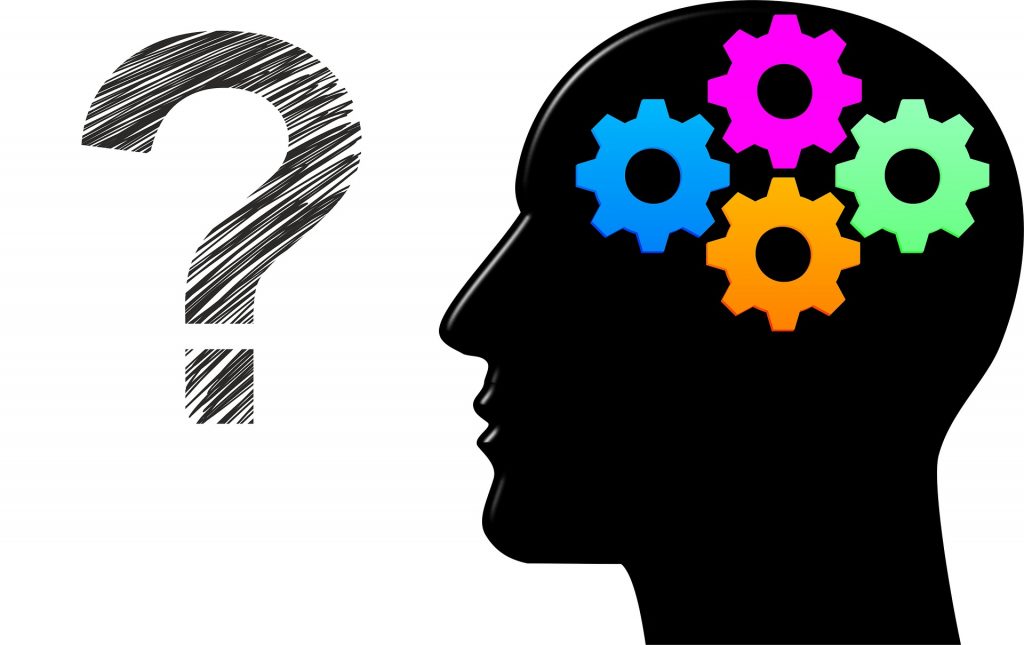 Before you're ready to get started brainstorming, it's good to understand the common barriers that you may face and how you can avoid them.
Lack of Preparation
If participants don't understand the goals of the brainstorming session, it will waste precious time during the session clarifying or explaining those goals. It's important that the groundwork is lain down so that everyone is on the same page. The same goes for the rules or methods used in the session. This should all be prepared in advance by the facilitator who's going to be leading the session.
Group Think
A common problem is "Group Think". Group think most often occurs when the first really good idea of a brainstorming session emerges. Instead of continuing to explore and search for ideas, everyone agrees that this dominant idea is suitable. Group think can also occur because individual participants think, "I won't come up with anything as good as that idea," and give up trying.
A good facilitator will know several ways of getting around this and will be able to keep the brainstorming session moving along with encouraging each member to volunteer ideas.
Bad Group Dynamics
It often occurs that a group's dynamics prevent certain members from contributing. This is because some members have more dominant or gregarious personalities while others are shy or passive.
If the facilitator doesn't intervene, the group will end up deferring to the handful of dominant members. Part of the facilitator's job is to make sure that everyone participates as equally as possible. If you have a large number of staff involved, try breaking the sessions up into more outgoing and passive groups.
Fear of Being Judged
A common problem is that a participant will hold back and not share their idea, thinking that it's a bad idea and they'll be judged for it. It's important to create a safe and comfortable environment where everyone feels that they can share their ideas easily.
The facilitator should stress to the group that no idea is out of line and, in fact, the more outside the box the better. You can also start the session off with a rundown of some of the "crazy ideas" that developed into famous products or businesses we all know.
Brainstorming "Cold"
It's harder for some groups of people to get into brainstorming mode than others. This can waste time and stand in the way of idea generation. Instead of brainstorming "cold," you might start off with a fun, creative warm-up activity to get everyone into a playful, less inhibited state.
These warm-ups could be mini-brainstorming activities that aren't related to the problem at hand, riddles, ice breakers, games, or role plays. Choose a good warm-up based on the tastes and the interests of the group. The key is to get everyone having fun. The enthusiasm of a brainstorming session's participants is essential.
The environment where your brainstorming session is taking place may also be a factor. It needs to be a place where people feel relaxed. You may want to see if you can make any changes to the office environment, or hold the session somewhere else.
Lack of Focus
If the target of the brainstorming session is too general or if there are actually multiple targets, it will be hard to get anything out of the session. In general, the more specific the problem, the easier it is for people to come up with good ideas for it. If, for example, you have a brainstorming session to come up with a new product's name, how it should be advertised and how it should be packaged, this should be broken up into three individual sessions.
Lack of Control
When a brainstorming session really gets going and participants are enthusiastically offering one idea after another, it's easy for the session to spin out of control. The facilitator needs to keep control over the structure of the session while also allowing its members the freedom to generate ideas.
For example, it's often the case that participants start evaluating ideas during the generation phase. If this happens, the facilitator should remind the participants that evaluation of ideas will come later and steer the session back on course.
No Criteria for Evaluation
Finally, how do you know whether an idea is good or not? If you haven't set down clear criteria on judging the ideas produced in the session, you won't know which idea best suits your purpose. Make sure all participants know the criteria and get everyone involved in the evaluation as well as the idea generation process.
Incidentally…
No matter how many different new web traffic strategies you employ or how many new leads you attract, if you don't have something that demonstrates you're an expert in your field AND also an effective system in place that enables you to follow-up with people on a consistent and frequent basis, then you'll find that you are always chasing after new business rather than being in the position where all the clients you can handle, come to you!
If you like the idea of a constant flow of Ideal Clients looking to engage you, then there's a system you really should know about. And I'd be happy to tell you about it.
However, I will need to know a little bit more about your business before being able to guarantee that this system will work well for you too.
If you're interested in finding out more, let's have a "no obligation" chat at a convenient time for you. Just click the button below and find a time that suits you.

I look forward to speaking with you soon.
Good bye for now…